REMUS RSC Dual Flow for Vespa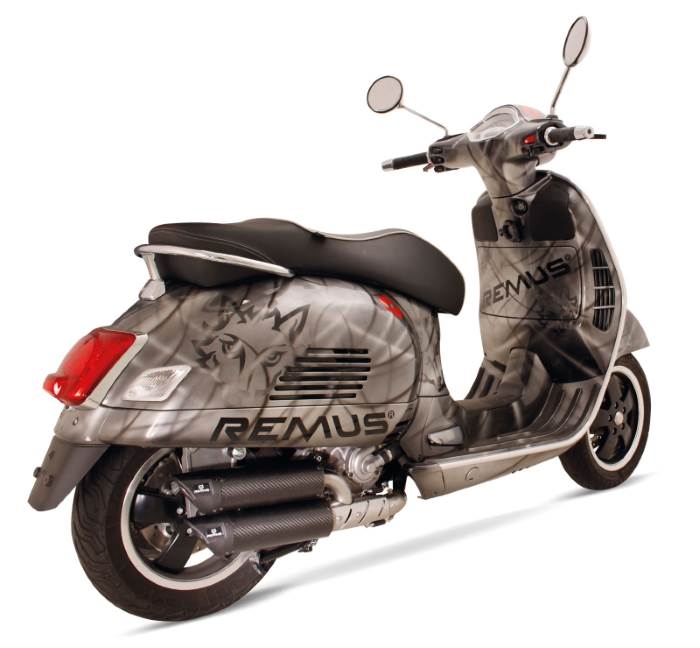 Powerful and distinctive sound | New optics | Stainless steel and carbon version | EC approval with the plug-in catalytic converter
The newest silencer for large automatic Vespas ist not cheap, but it works.
We developed a very special sport exhaust for the popular Vespa GTS series: The REMUS RSC Dual Flow brings not only powerful and distinctive sound, but also a new look to the world of automatic four-strokers.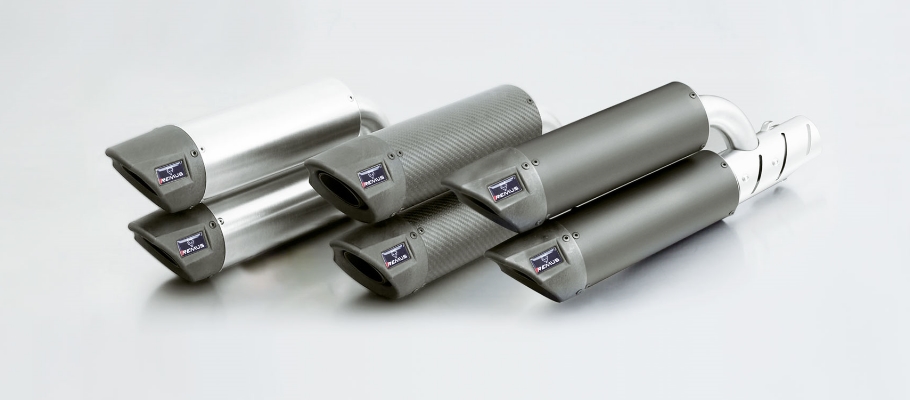 The REMUS Dual Flow for Vespa is available as a slip-on system (muffler with connecting tube) together with heat shield in a stainless steel version and in a carbon design; with the extra available plug-in catalytic converter the permit for the road is guaranteed.
Experience the powerful sound of the REMUS RSC Dual Flow for Vespa
Even without changes to the mapping of the injection system provides REMUS a small increase in performance. In addition to the "enhanced sound", the great design and high manufacturing quality of the dual-flow exhaust system will probably be the main reasons for giving the REMUS exhaust a try.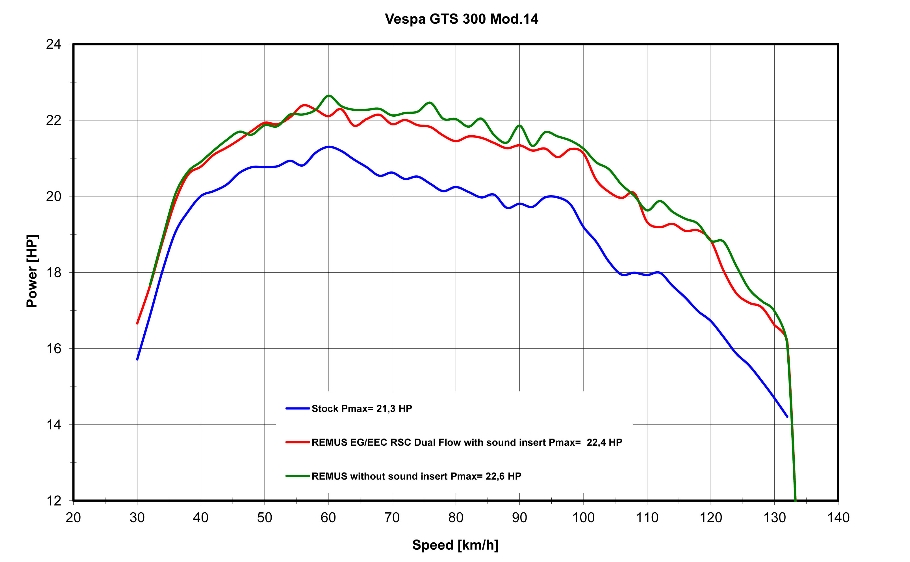 There are also REMUS brake levers, which are made of high-strength aluminum and stainless steel screws. Lever position is 20 times adjustable and the lever length can be adjusted stepless. The brake levers are black, red or titanium anodized and with EC approval.