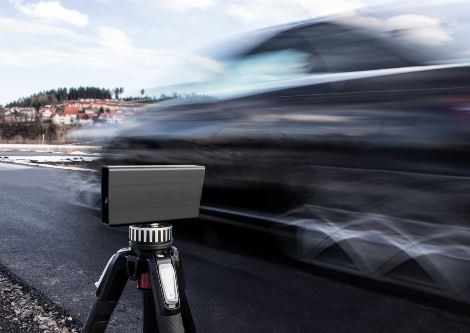 Measurement techniques
Since the beginning of 2017, the REMUSSEBRING group has been focusing on the latest technology and measurement techniques in the field of pass-by measurement.
In addition to the already existing pass-by measuring track with direct connection to the SEBRING R&D center in Voitsberg, a completely new, pass-by-test track was built at the beginning of the year at the REMUS factory site.
It was designed in accordance with the standard ISO 10844: 2014 - Requirements for test sections for the measurement of the noise emission of road vehicles and their tires – and converted into reality in record time. Due to the complete heating of the driving surface, the all year-round use of the test track is ensured.
The PAK pass-by software helps the user to carry out external noise measurements according to the current pass-by standards, such as the UN-ECE R51.03.
The software provides the user with all necessary information and results from the respective test series and provides feedback regarding the validity of a test run or possibly still missing test runs. It contains all relevant analyzes and functions, such as level detection and octave analysis.
Measurement standards
At present, measurements can be carried out according to the following standards:
R51.03 (passenger car)
R51.03 (ASEP)
R41.04 (motorbike)
R41.04 (ASEP)
R51.03 Revision 3 Supplement 1 (passenger car)
R51.03 (truck)
R51.02 (passenger car & truck)
R117
US CFR40 section 205 attachment D or F76 a (motorbike)
TRIAS 30-J039-01 and 30-J040-01
GB 1495-2002