Lucas Auer outraces them all
VICTORIOUS IN HOCKENHEIM
After a devastating crash on Saturday, comes a great win on Sunday.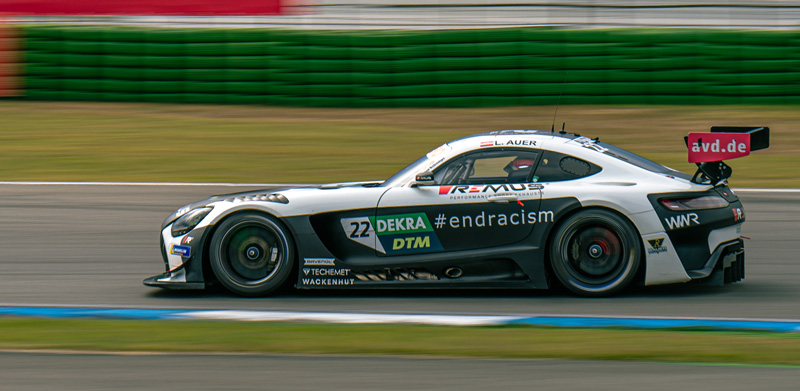 The weekend started of pretty well for Lucas Auer as sprinted his Mercedes AMG in qualifying to P2 on Saturday. With a lot of clean air ahead of him Lucas was very optimistic before race. As the lights went out Lucas could establish his position through the first corners of the race which the rest of the field close behind him. At turn five Lucas was hit by the Mercedes from Arjun Maini, which led to Lucas being spun around, with a lot of carbon fibre on the track. Due to this crash Lucas was forced to retire his car.
Devasteted by the DNF, Auer had to leave the first race behind of him and had to start concentrating on Sundays qualifying and race, as his mechanics rebuild the car.
After another great qualifying in Hockenheim Lucas saw himself in the same position as the day before. He would start from P2 with Kevin van der Linde next to him. As the lights went out it took Lucas only two corners to overtake van der Linde to claim the top spot. His speed at the Hockenheimring was out of competition, as he raced to the win with over five seconds of cushion between him and his follower Liam Lawson to the finish line. The win marks Lucas second win of the season.
Like in Hockenheim, Auer was able to show his quickness at the Norisring, as he cam home on Saturdays race at P6 and finishing the race on Sunday in P2.