The Championship has started
LET THE RACE BEGIN
FIRST ROUND STARTS WITH A DOUBLEHEADER IN SPA (BEL)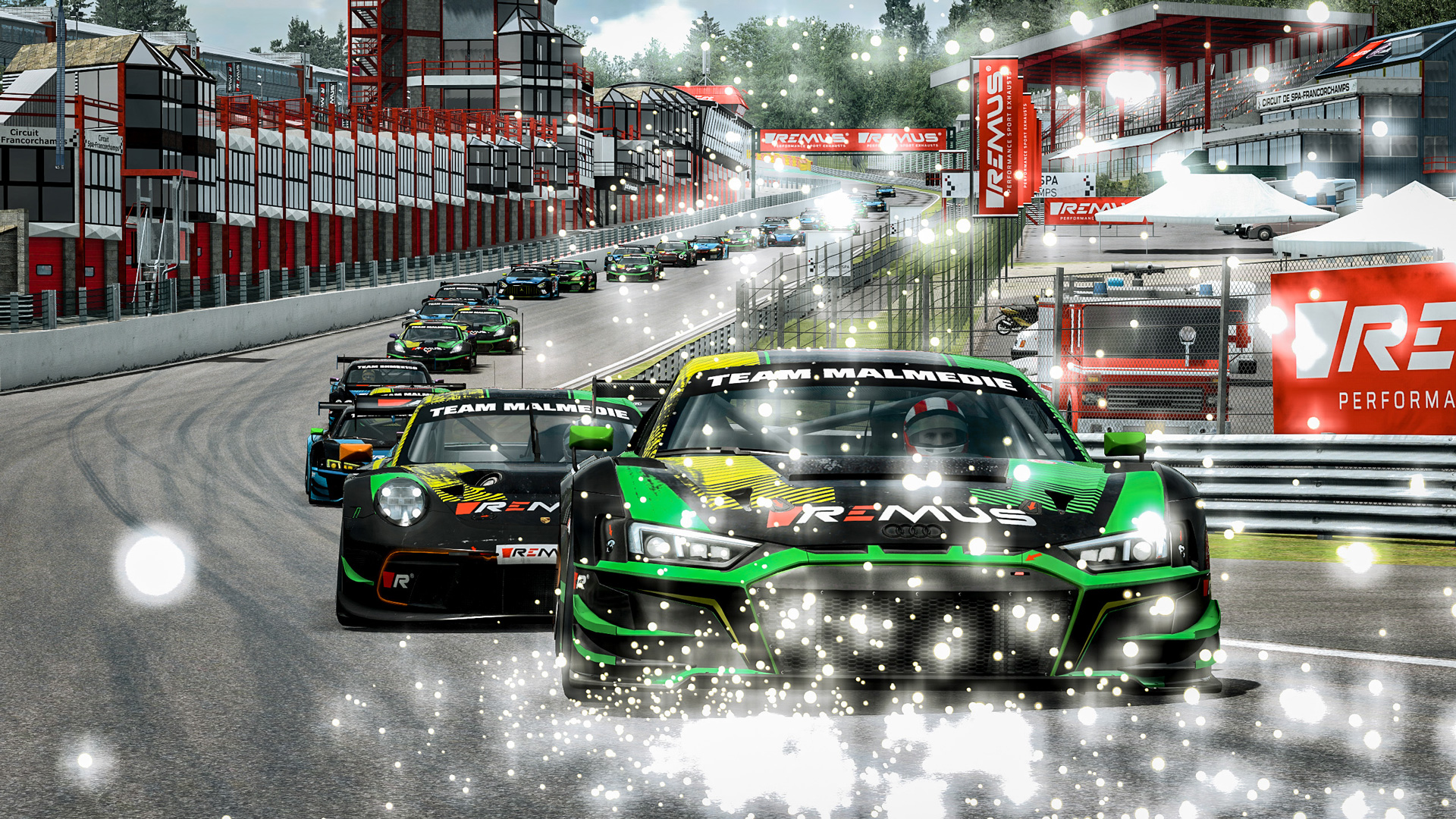 The first official race of the REMUS GT3 Championship at the legendary Belgian track Spa-Francrochamps kicks of this new sim racing event. With the team component added to this series the championship was out to become an even bigger strategic racing event than sim racing tends to be. This shift in priorities led to even more exciting fights between not two, but rather three to six racing drivers at the same time. A very good qualifying, saw Moritz Löhner end up at P1 for the first race of the night. Löhner who already showed off his abilities at the show event at the Red Bull Ring, also started into the first race with a very good performance. In the early stages of the race Löhner was able to pull away a little bit, but was then caught up by the british driver Isaac Price.
Price, team member of Team Shmee150, put a lot of preasure on Löhner until the last corner of the race. Through strategic manouvering Löhner got a little bit of help by his teammates, who caught up as well, setting Price under pressure again. Löhner was able to come home with a victory in race one bringing in the first points to team Malmedie.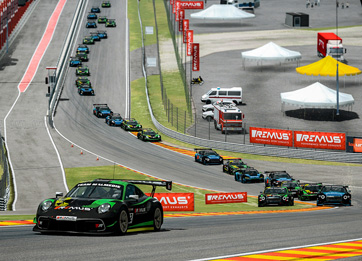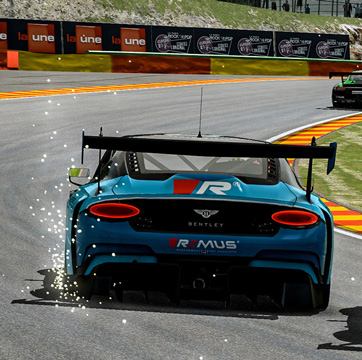 The reversed grid of race number two gave race winner Löhner the last spot on the grid, having to pass other sim professionals and guest starters. Right from the start Andre Santos and Max Pfeifer had a good push off from the rest of the field. Through his strong performance and an always increasing lead Andre Santos was able to take home a win in race two. Löhner again showed a great performance in his Porsche GT3 starting off in P34 and finishing the second race in P10.
Special guest of the first race event was our partner Louis Deletraz, who also showed how good he can be in sim racing. The WEC champion was able to secure P9 in the second race of the night.
"Simracing is a passion of mine and I am very happy to represent my partner REMUS at this event. This GT3 Championship shows, that REMUS goes with trends and puts sim racing in perspektive as a automotiv manufacturer. I am very excited for the next races of this series and maybe you see me race in this event again soon."
- Louis Delétraz